Cost of Full Mouth Dental Implants Near Sonoma, CA
Are you looking for options to replace missing teeth? Dentures are not the best option for many, as they do require adhesives or powder to help keep them in place and have other drawbacks. Dental implants offer the closest option in function and appearance to natural teeth. If you need a full mouth restoration, there are affordable denture-implant combinations that offer many benefits. To learn more about the cost of full mouth dental implants near Sonoma, CA, come visit us at Ora Dental Implant Studio.
Dental implants are surgical tooth restorations that are anchored in the jawbone to hold prosthetic teeth in place. Single dental implants can be used for each missing tooth. A titanium post is inserted into the jawbone, and a dental crown is bonded to the abutment to create a new tooth. While this is the gold standard in tooth replacement, replacing a full mouth with individual implants is not feasible for many people due to bone loss or the cost. At Ora Dental Implant Studio, we offer single implants. We also offer full mouth dental implant solutions that require as little as four implants per full arch as less invasive and more affordable options.
Book an Appointment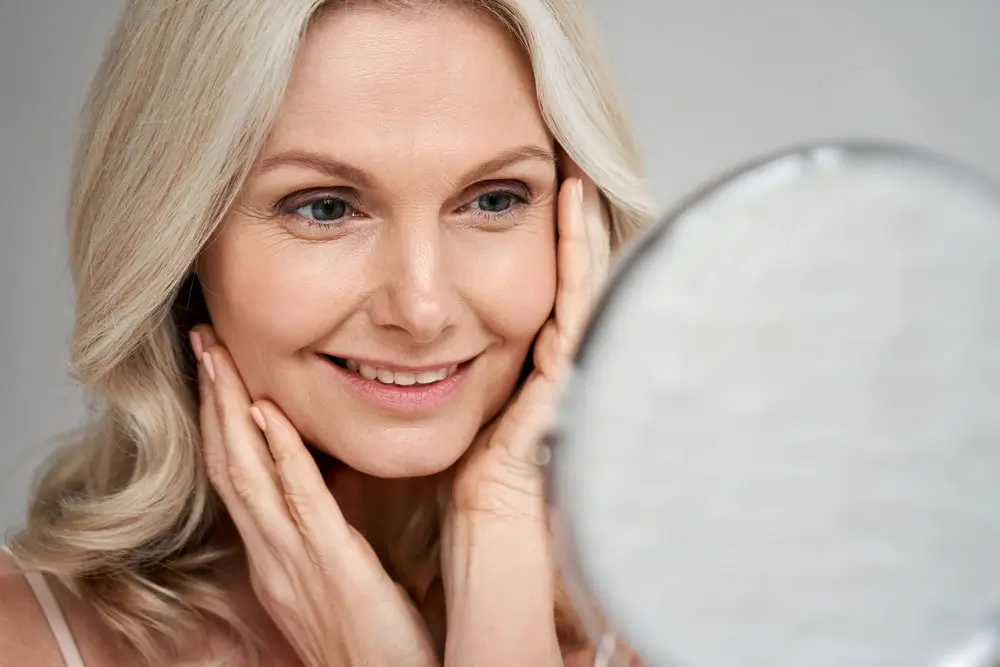 All-on-4 Dental Implants
A full arch contains up to 14 teeth, but with All-on-4 denture implants, there are only four implants needed to support the complete arch. If you need a full replacement of upper or lower teeth, or a full mouth restoration, All-on-4 dental implants may be right for you. All-on-4 is similar to implant-supported dentures, but there are less implants needed, and the denture is a hybrid design. There is not a palate on the upper arch, leaving the roof of the mouth uncovered. Unlike most implant overdenture procedures, teeth can be attached as soon as the same day as the implant surgery.
Since only four implants are needed, the All-on-4 implant procedure takes less time, and it is more cost-effective than some other implant options. Another benefit is that more patients can qualify for All-on-4 denture implants, as it requires less bone density to support the implants. If you have been told you would need bone grafting for dental implants in the past, come see us at Ora Dental Implant Studio. All-on-4 implants and some of our other options can be viable solutions for patients that were not good candidates for other types of dental implants.
Advanced Implant Dentistry
Dental implants have a very high success rate overall, usually at least 95%. In most cases, dental implants can last for decades with proper maintenance. For the best results, it is important for precise placement to align the implants correctly and to avoid any complications. Dr. Devan Dalla is an experienced implant dentist with years of providing successful tooth restorations for his patients. Dr. Dalla has invested in state-of-the-art dental implant technology to assist in providing exceptional results for our patients.
Our office near Sonoma, CA, uses CT scans and 3D imaging for full facial scans before and after implant procedures. We ensure that every implant is precisely placed to create the best aesthetic and functional results. During your procedure, you will be able to rest comfortably under IV sedation at our modern facility while Dr. Dalla creates your new smile. We do everything on-site for your implant procedure, including creating the new prosthetic on our 3D teeth printer.
Book an Appointment
PROCEDURE

Ora Dental Implant Studio

National Average in USD

Surgical Placement of Implant
$1899
$1500-$2200
Stock-Abutment
$0
$500-$700
Crown
$0
$1200-$1500
Complete Dental Implant
$1899
$3200-$4400
Other Procedures Comparison:
Simple Extraction
$99
$149-$199
Surgical Extraction
$285
$299-$399
Simple Bone graft up to 0.5cc per site
$499
$599-$799
Membrane
$299
$349
Custom CAD-CAM Abutment
$699
These fees are for non insurance & cash patients only.
If you have dental insurance are subject to dental insurance fees guidelines
Affordable Dental Implant Smile Restorations
At Ora Dental Implant Studio, we have low pricing for our quality dental implant procedures. We can offer lower prices because we do not outsource our imaging and other implant preparation. If you are looking for affordable full mouth dental implants near Sonoma, CA, contact our implant dentistry practice for a personalized quote. Ask our team about payment options and financing to make your new smile fit your budget.
Book an Appointment
See our special offers and find the ones that best suit your needs