Cost of Full Mouth Dental Implants Near South Lake Tahoe, CA
Looking for the best option to replace missing teeth? Dental implants are considered the gold standard in tooth restorations due to their superior function and aesthetics. Compared to traditional dentures, implant restorations are more comfortable and convenient, making them very desirable for most people needing tooth replacements. If you are interested in finding out about the cost of full mouth dental implants near South Lake Tahoe, CA, come see the smile restoration experts at Ora Dental Implant Studio.
Book an Appointment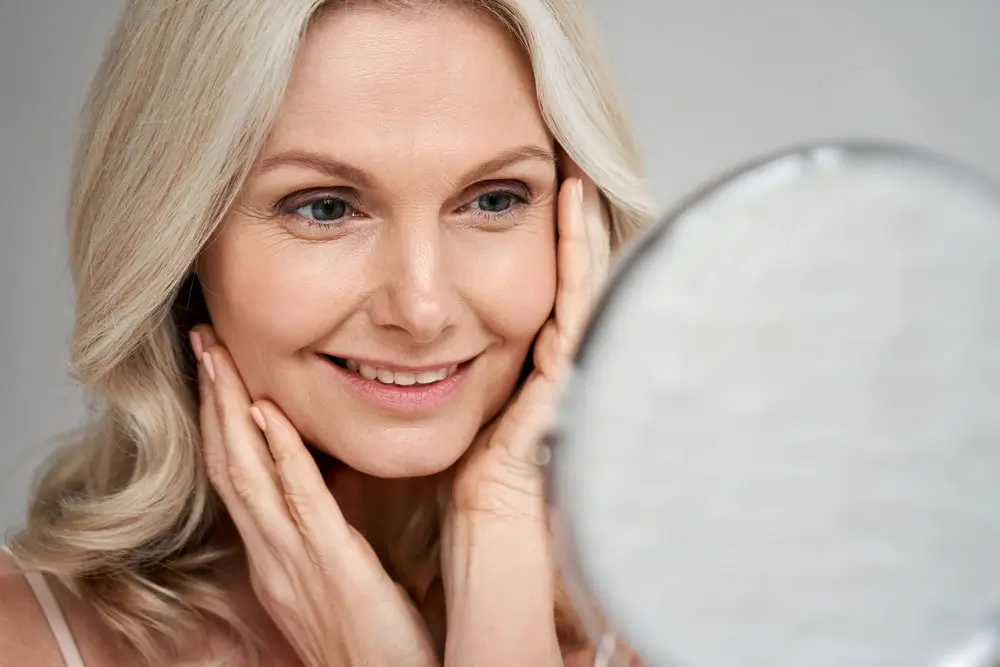 Advanced Dental Implant Options
Dr. Devan Dalla and our team at Ora Dental Implant Studio offer a wide selection of dental implant options. Whether you need one tooth replaced with a single dental implant or a complete smile restoration, we have a solution for your needs. We have mini implants, conventional dental implants and zygomatic implants with bone grafting available if needed. For multiple teeth restorations and full mouth reconstruction, our clinic offers the following implant procedures:
Implant overdentures – retained or supported
Snap on implant dentures
All-on-4 and All-on-6 implants
Teeth in a Day
Implant-supported bridges
Dr. Dalla is a highly respected implant dentist with years of experience and expertise. During your initial consultation at our office near South Lake Tahoe, Dr. Dalla will perform a comprehensive exam and discuss what implant options are available for your tooth restoration. We complete all steps of implant restorations in-house, including full facial scans using our CT scanner and 3D imaging technology. You can trust our team to produce exceptional aesthetic and functional results with your dental implant procedure.
All-on-4 Denture Implants
One of the Teeth in a Day options is All-on-4 dental implants, one of the most popular options in full mouth dental implants. This procedure combines the stability of dental implants with a hybrid denture to replace upper, lower or both arches for a completely new smile. The four implants are strategically placed to support a full arch. The posterior implants are inserted at an angle to offer better strength while requiring less bone for support. All-on-4 implants are an excellent option for those with some bone loss that do not want to use bone grafting for implants. The procedure is also more affordable than some other implant full mouth restorations due to fewer implants required.
Book an Appointment
PROCEDURE

Ora Dental Implant Studio

National Average in USD

Surgical Placement of Implant
$1899
$1500-$2200
Stock-Abutment
$0
$500-$700
Crown
$0
$1200-$1500
Complete Dental Implant
$1899
$3200-$4400
Other Procedures Comparison:
Simple Extraction
$99
$149-$199
Surgical Extraction
$285
$299-$399
Simple Bone graft up to 0.5cc per site
$499
$599-$799
Membrane
$299
$349
Custom CAD-CAM Abutment
$699
These fees are for non insurance & cash patients only.
If you have dental insurance are subject to dental insurance fees guidelines
Teeth in a Day
Many patients ask about Teeth in a Day, or same day teeth, with dental implants. Traditional dental implants require a few months to heal before permanent prosthetic teeth can be attached. There are options where provisional dentures or prosthetics can be added the same day as the implant. All-on-4 denture implants can often have the hybrid denture attached within 24-hours of the implant placement. Dr. Dalla will discuss all the options available for provisional or permanent prosthesis attachment at your implant consultation.
Affordable Teeth Implants
At Ora Dental Implant Studio, we strive to keep our overhead and costs low so we can offer affordable pricing for our patients. We complete all procedures on-site and pass the savings on to patients with our competitive prices. If you are looking for affordable full mouth dental implants near South Lake Tahoe, CA, we will match any local competitor's price. We also have convenient payment plans and financing available at our implant center.
If you are ready to check out full mouth dental implants or single tooth replacements, come see us at Ora Dental Implant Studio. Contact our office to book your appointment for a personalized dental implant consultation. We will schedule an exam with Dr. Dalla to begin your journey to your new smile with dental implants.
Book an Appointment
See our special offers and find the ones that best suit your needs