Cost of Full Mouth Dental Implants Near Stockton, CA
When you have missing teeth, it can affect more than just your smile. Speech and facial structure may also be impacted, as well as your confidence. Teeth restoration with dental implants offers the closest option to natural teeth. If you are ready to explore the cost of full mouth dental implants near Stockton, CA, come see the teeth restoration experts at Ora Dental Implant Studio.
Dental implants are used to anchor dental restorations in place. Whether you have one missing tooth or need all your teeth replaced, dental implants are the gold standard of restoration. The implant is placed in the bone of the jaw, and as the bone heals, it attaches to the implant. This secures the post in place to give the dental restoration strength for chewing. Dental implants are used with dental crowns for single tooth restorations and to secure bridges and dentures in place. At Ora Dental Implant Studio, we offer many different options in dental implants, including full mouth restorations.
Book an Appointment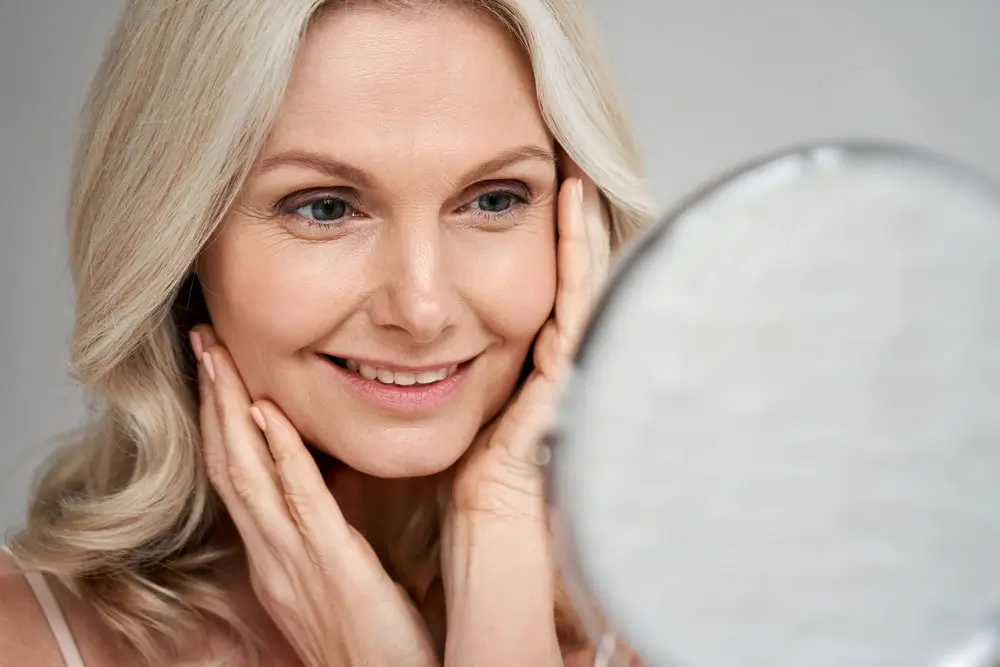 Cutting-Edge Implant Dentistry
Dr. Devan Dalla is a talented implant dentist with years of experience creating durable, beautiful implants for his patients. Our clinic near Stockton, CA, has the latest dental technology to complete beautifully placed implants. We start with full facial scans to determine the best implant solutions for each patient. These scans help Dr. Dalla prepare and plan each procedure for the utmost accuracy in alignments. We use CT and 3D scans to place each implant and design the prosthetics for tooth replacements. Our clinic also has a 3D teeth printer to create prosthetic dental restoration in-house.
Teeth in a Day
With dental implants, the procedure does require a minimally-invasive surgery and a phase to allow the bone to heal. Conventional dental implants may require a few months to heal completely before permanent crowns, bridges or dentures can be attached. Teeth in a Day is an innovative option where the prosthesis can be attached to the implants the same day they are placed. Not everyone is a good candidate for this procedure, but it is an option we offer at Ora Dental Implant Studio. If you are interested in Teeth in a Day near Stockton, CA, come in for a consultation to see if you are a candidate for same day teeth.
Book an Appointment
PROCEDURE

Ora Dental Implant Studio

National Average in USD

Surgical Placement of Implant
$1899
$1500-$2200
Stock-Abutment
$0
$500-$700
Crown
$0
$1200-$1500
Complete Dental Implant
$1899
$3200-$4400
Other Procedures Comparison:
Simple Extraction
$99
$149-$199
Surgical Extraction
$285
$299-$399
Simple Bone graft up to 0.5cc per site
$499
$599-$799
Membrane
$299
$349
Custom CAD-CAM Abutment
$699
These fees are for non insurance & cash patients only.
If you have dental insurance are subject to dental insurance fees guidelines
All-on-4 Denture Implants
Dental implants require enough bone density to support each post. Some full arch replacements with implants and dentures can require 5-8 implants and enough bone to support these implants. Patients with bone loss may not be good candidates without bone grafting for implant-supported dentures. All-on-4 denture implants are an innovative option with few implants to support a full arch. With only four implants for an upper or lower arch, more patients can qualify for this procedure.
All-on-4 and All-on-6 full mouth dental implants offer the permanence and durability of implants combined with a beautiful hybrid denture. The implants are placed to offer the best strength with few implants, even with some bone loss. The denture is without a palate for a more natural appearance and feel. The procedure can be completed in one day. Patients rest under IV sedation while Dr. Dalla places the implants and teeth can usually be attached the same or next day.
Low-Cost Dental Implants
If you are ready to find a new smile with dental implants, come see us at Ora Dental Implant Studio near Stockton, CA. We offer low-cost dental implant options, from implant overdentures and single tooth restorations to full mouth dental implants like All-on-4. We also have financing and payment plans to fit your budget. Contact our office to schedule a personal exam and consultation with Dr. Dalla to learn about what type of dental implants are right for you.
Book an Appointment
See our special offers and find the ones that best suit your needs