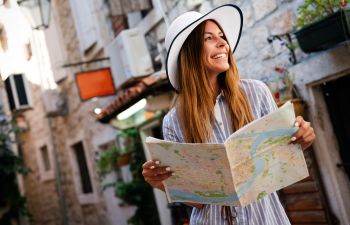 Medical tourism describes the practice of seeking treatments or procedures outside of one's own country. Patients are attracted by factors including lower costs, greater availability of treatments and shorter waiting periods. However, there are several serious risks associated with medical tourism.
When something seems too good to be true, it often is. When it comes to medical or dental treatments, you are risking your life by going due to potentially unregulated or unethical treatments. You may choose to travel to another country for dental implants. Before you do, it is important to understand the risks.
Dental Implant Scams
In the first instance, you may not ever see the inside of a dentist's office. Medical tourism has created opportunities for scam artists to exploit those desperate for treatment. If a provider in another country asks for a deposit or payment upfront, it should raise red flags about the legitimacy of the business.
Poor Hygiene Practices
Excellent hygiene is a crucial component of providing any kind of medical treatment. The teeth and gums can become infected if hygiene is lax. Patients who have engaged in medical tourism often report medical personal smoking and eating in the theater. Other dangerous practices include failure to clean dental tools, not wearing protective gear and generally unsanitary offices.
Dangerous Dental Techniques
Installing dental implants involves complex techniques that require extensive training. Unfortunately, many practitioners who offer cheaper solutions engage in cost-cutting measures. From improper techniques to using wooden implants, there are several risks that could leave you in severe pain or permanently disfigured.
Regional Health Regulations
The health regulations related to dental implants differ from country-to-country. You have no guarantee of recourse should something go wrong. It is also next to impossible to bring legal challenges against a dentistry provider outside of the United States if you are not a citizen of that country.
Dental Implant Consultation in California
At Ora Dental Implant Studio, we understand your concerns about cost and availability of treatment. Our team specializes in providing solutions for replacing missing teeth in California. If you want to explore safe and effective options, call our offices today for a consultation.
Posted on behalf of Ora Dental Implant Studio
2733 Elk Grove Blvd, Suite 170
Elk Grove, CA 95758
Phone: (916) 546-7911