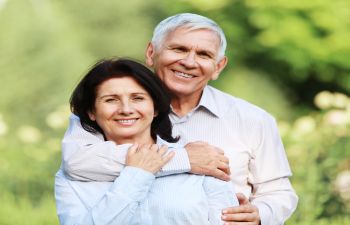 The success rate of dental implants is very high and with proper care, your implant could last a lifetime. Implants provide you with a beautiful smile that looks and feels natural. Self-confidence is restored and boosted when you have that perfect smile. However, there are some factors that can lead to implant failure. It does not happen often, but when it does, it can be painful and it can lead to other complications.
Signs of Implant Failure
When an implant fails, there are usually three common indications:
Severe pain or discomfort
Swelling or inflammation of the gums around the implant
The implant feels loose or it moves
If you experience any of these conditions, it is important to have your dentist examine the implant as soon as possible. Your dentist will check for the reason the implant is failing.
Misalignment of the Implant
Implant placement is precise. The entire implant needs to be fully surrounded by bone tissue. If it is not in the ideal position, the misalignment can cause problems. This causes the crown of the implant to look unnatural and the gums will recede, exposing the metal part of the implant.
Peri-implantitis
This infection is one of the most common causes of implant failure. It is not clear whether this is a complication due to a foreign body being placed in the oral cavity or if it is a true disease. The fact remains that this inflammatory response sometimes develops after the implant has been placed. Bacteria forms around the implant and causes infection.
This condition can damage the bone around the implant as well as the gum. If not treated immediately, the implant will fail. Treatment often results in replacing the implant. High-risk patients for peri-implantitis are those who smoke, those with bad oral hygiene and individuals with diabetes.
Failed Osseointegration
The success of an implant directly depends on the integration of the bone and the titanium post. When successful, this integration, called osseointegration, occurs over several weeks or months. When the implant does not completely merge with the jawbone, it presents a problem. The implant will be loose or it may fall out completely.
Bone health is important for implant success. This includes sufficient bone density. Evaluation of the bone before placing the implant is critical to its success.
When placed by experts in the field, you have a higher chance of complete success with your implants. Ora Dental Implant Studio is dedicated to ensuring our patients can depend on us for implant success. Call today to schedule an appointment for a consultation about your implant.
Posted on behalf of Ora Dental Implant Studio
2733 Elk Grove Blvd, Suite 170
Elk Grove, CA 95758
Phone: (916) 546-7911