Cost of Full Mouth Dental Implants Near Tracy, CA
Imagine having a complete smile again. If you have lost several or more teeth, you know the inconvenience and aggravation that is caused by tooth loss. Dentures can provide new teeth, but they can also slip and slide or be uncomfortable. Dental implants are the most like natural teeth, imbedded in the jawbone to provide secure teeth that do not require adhesives or powders like dentures. If you want to learn the cost of full mouth dental implants near Tracy, CA, come see us at Ora Dental Implant Studio.
Dental implants are inserted into bone during oral surgery to anchor dental restorations for tooth replacement. The titanium post looks like a screw, and it is designed to adhere to the bone as the surgical site heals. The implant can be attached to multiple types of dental restorations to hold them securely in place. Dental crowns can be placed on top of the post abutment for a single tooth replacement, or the post can be attached to an implant bar that holds dentures in place. Some dentures or prosthetics are screwed directly onto the implants, as is the case with All-on-4 denture implants. At Ora Dental Implant Studio, we offer a multitude of implant options to restore your smile.
Book an Appointment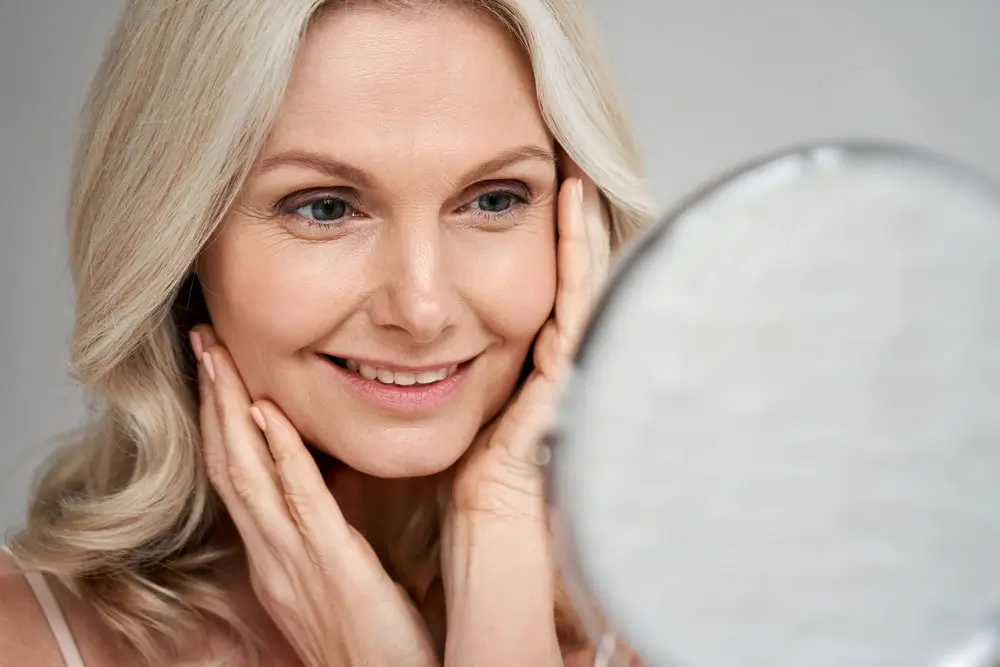 What Are All-on-4 Denture Implants?
Implant overdentures have been used for many years, using implants to either retain or support dentures. We offer snap on implant dentures, implant-supported dentures and implant-retained overdentures at Ora Dental Implant Studio near Tracy, CA, but we also offer All-on-4 implants. This is an advanced method of combining implants and a hybrid denture to replace one or both arches. Four implants are used to support a full arch – most implant overdentures require 5-8 implants. The method used is also unique, angling the posterior implants to conserve the bone required to hold the implant and provide adequate strength for chewing.
Both All-on-4 and All-on-6 denture implants are popular for a variety of reasons. More patients can qualify for this procedure than some other full mouth restorations with implants. There are fewer implants and less bone needed for placement. The cost is also a factor – fewer implants equal a lower cost. The procedure can be completed in one surgery, and the prosthetic tooth restoration can often be attached the same day. It is a desirable way to replace a full arch of missing teeth and less intrusive than some other options.
Advanced Dental Technology
Regardless of the type of dental implant procedure performed, accuracy and precision are key factors in obtaining the best outcomes. At Ora Dental Implant Studio, Dr. Devan Dalla is dedicated to providing the most advanced options in implant dentistry for our patients. Our implant center has the latest digital imaging technology to plan every implant procedure down to the smallest detail. We have 3D scanners, CT scanners and other digital imaging to carefully map the implant process to ensure perfect alignment while minimizing risk of complications. Our success rate is extremely high due to our commitment to using the best techniques for implant placement.
Book an Appointment
PROCEDURE

Ora Dental Implant Studio

National Average in USD

Surgical Placement of Implant
$1899
$1500-$2200
Stock-Abutment
$0
$500-$700
Crown
$0
$1200-$1500
Complete Dental Implant
$1899
$3200-$4400
Other Procedures Comparison:
Simple Extraction
$99
$149-$199
Surgical Extraction
$285
$299-$399
Simple Bone graft up to 0.5cc per site
$499
$599-$799
Membrane
$299
$349
Custom CAD-CAM Abutment
$699
These fees are for non insurance & cash patients only.
If you have dental insurance are subject to dental insurance fees guidelines
What to Expect During Your Implant Procedure
Dental implant procedures require oral surgery, but it is minimally-invasive and requires minimal downtime. Our team at Ora Dental Implant Studio offers IV sedation for patients to rest and relax while Dr. Dalla performs their implant surgery. Multiple implants can be placed at one time with only tiny incisions needed in the gums to access the jawbone. Most patients have minimal discomfort after their procedure. There are no nerves in the bone, and the incisions heal quickly if you follow the recommend post-op care.
Affordable Dental Implant Restorations
If you want to see if full mouth dental implants are right for you, come see us at Ora Dental Implant Studio near Tracy, CA. We have low prices and match any local competitors' prices on comparable procedures. Ask our team about our payment plans and financing for affordable options on smile restorations. Contact our office to schedule a consultation to learn more about the implant options available.
Book an Appointment
See our special offers and find the ones that best suit your needs