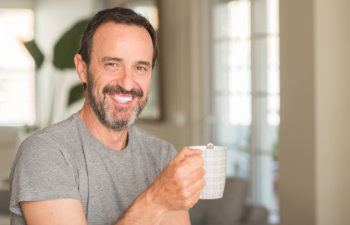 If you are considering dental implants, listening to myths related to the treatment is unhelpful. It is always better to get your information from the professionals. Misleading or outright untruthful information will do nothing to improve your smile.
Some of the myths associated with dental implants are also dangerous. You may make poor oral health choices based on what you have heard from unreliable sources. An experienced dentist can quickly dispel misinformation and steer you on the right course.
A Temporary Solution
There is a prevailing belief that implants will not last longer than ten years. While this is true of some dental restorations, properly fitted implants can decades. Recommended aftercare and maintenance is the key to success.
By following the instructions of your specialist dentist, you can enjoy your new teeth indefinitely. Every patient has different needs, so aftercare and follow-ups are essential. Attending regular checkups is one of the most effective guarantees that your dental implants will last longer.
Dental Implants are Unnatural
It goes without saying that dental implants are unnatural. However, that does not mean your teeth won't look, feel or function naturally. This particular myth may have roots in older techniques that could not fully replicate the appearance and structure of teeth.
Initially, you will likely notice the difference. As time goes by, dental implants will look and feel as natural as your original teeth. When you trust an expert with your treatment, any oral health restoration will result in a satisfactory and comfortable experience.
Dental Implants are Time Sensitive
There is a risk of missing the window on benefiting from dental implants, if treatment is delayed. However, this is a decision that is best left to the experts. Bone grafting is an option that can make dental implants an option when jawbone density is lost.
Healthy bone density is needed to support dental implants. By grafting bone onto a weaker area, you can still benefit from this type of restoration. In fact, a successful procedure can lead to better bone health through replicating the natural function of your teeth.
Do you have questions about dental implant myths? Call Ora Dental Implant Studio in Elk Grove today.
Posted on behalf of Ora Dental Implant Studio
2733 Elk Grove Blvd, Suite 170
Elk Grove, CA 95758
Phone: (916) 546-7911