Cost of Full Mouth Dental Implants Near Walnut Creek, CA
Are you living without all your teeth? Whether you have a few missing teeth or need a full mouth reconstruction, dental implants can be an option for giving you back a complete smile. Dental implants are designed to last for many years and can offer similar function to natural teeth. If you are interested in the cost of full mouth dental implants near Walnut Creek, CA, come see the smile experts at Ora Dental Implant Studio.
Dental implants are anchored in the jawbone through surgery. The post of a dental implant is made from titanium, one of the strongest metals that is safe for medical use. A small hole is drilled into the jaw bone to fit the screw-like post for the implant, and as the site heals, bone grows around the post to hold it in place. Dental crowns, bridges and dentures can all be attached to dental implants to create secure tooth restorations that stay in place and offer better function for chewing, talking and other activities. Plus, dental implants stimulate bone growth to reduce bone shrinkage in the jaw that can affect the facial structure and appearance.
Book an Appointment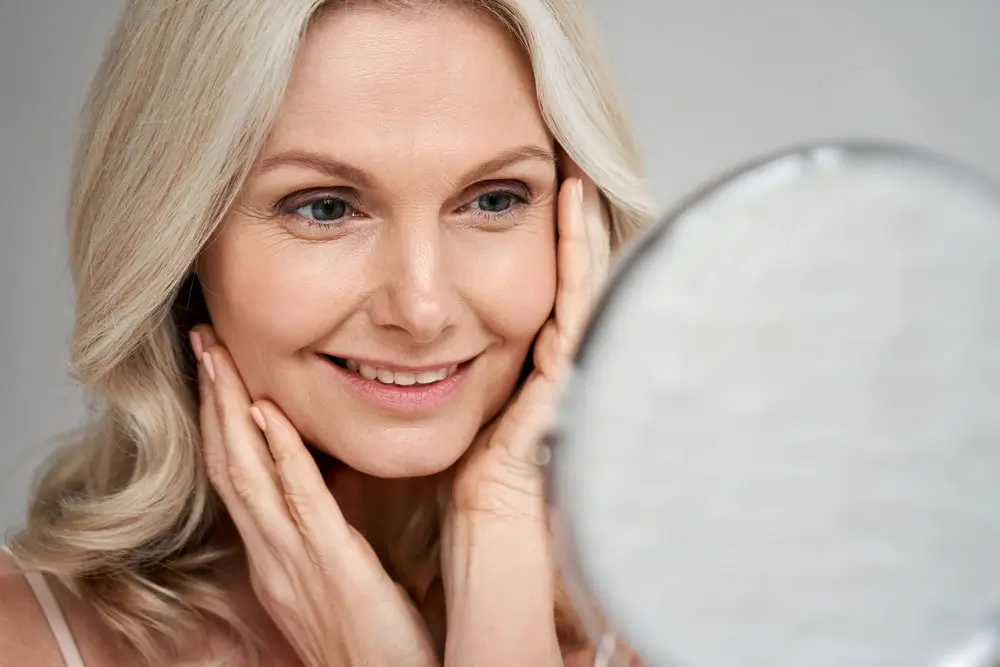 Advanced Implant Dentistry
Dr. Devan Dalla is one the best implant dentists in California, with years of experience restoring beautiful smiles with dental implants. Our facility completes all the steps needed for quality dental implant smile restorations. You do not need to go to multiple dental offices for your tooth restoration procedure. We have advanced dental technology on-site for completing full mouth dental implants, including a CT scanner and 3D imaging for full facial scans. Dr. Dalla carefully plans each procedure to ensure every implant is aligned and perfectly placed to create lasting results with beautiful outcomes for our patients.
All-on-4 Dental Implants
If you need a full arch of teeth replaced on your upper or lower jaw, All-on-4 dental implants may be an option for you. This innovative implant option requires only four implants per full arch of prosthetic teeth, as most overdentures supported by implants require 5-8. Fewer implants mean a less invasive procedure and less expense – each implant can cost thousands of dollars to complete. For many of our patients concerned about the cost of full mouth dental implants near Walnut Creek, CA, All-on-4 implants can be the right solution.
All-on-4 implants use specialized techniques to secure the implants for improved support. The posterior implants are inserted at an angle to improve strength, and the process requires less bone density than other implant procedures. The All-on-4 restoration can be completed in one day, with all the implants put in place while the patient is resting under IV sedation. We also offer All-on-6 implants, and in some cases, patients may be able to receive Teeth in a Day, where their new hybrid denture is attached right after their implant surgery.
Book an Appointment
PROCEDURE

Ora Dental Implant Studio

National Average in USD

Surgical Placement of Implant
$1899
$1500-$2200
Stock-Abutment
$0
$500-$700
Crown
$0
$1200-$1500
Complete Dental Implant
$1899
$3200-$4400
Other Procedures Comparison:
Simple Extraction
$99
$149-$199
Surgical Extraction
$285
$299-$399
Simple Bone graft up to 0.5cc per site
$499
$599-$799
Membrane
$299
$349
Custom CAD-CAM Abutment
$699
These fees are for non insurance & cash patients only.
If you have dental insurance are subject to dental insurance fees guidelines
Affordable Teeth Implants
Dental implants are more expensive than conventional dentures or bridges, but they also can last longer and offer better function. Dental implant restorations are more like natural teeth, with no need for adhesives and with improved comfort and aesthetics. For many of our patients, the value and advantages that dental implants offer are well worth the investment. We offer competitive pricing on implant procedures, and we will match any other provider's price on the same procedure. If you are interested in dental implants but need financing, talk to our team about our convenient, low monthly payments to find a financial option to fit your budget.
You deserve a smile that makes you feel comfortable and confident. To learn more about full mouth dental implants and other tooth restoration options with dental implants, call our office near Walnut Creek, CA, to schedule your implant consultation.
Book an Appointment
See our special offers and find the ones that best suit your needs