Cost of Full Mouth Dental Implants Near Sacramento, CA
Dental implants are the gold standard of dental restorations, offering longer-lasting results with better function and aesthetics. Whether you choose single dental implants to replace each tooth or implant-supported dentures or bridges, you can enjoy a more comfortable experience than with options like dentures that can slip or shift when in use. If you want to know the cost of full mouth dental implants near West Sacramento, CA, come see us at Ora Dental Implant Studio.
Dental implants are the premium option in tooth replacement because they are designed to work like natural teeth. The metal post of the implant is like the tooth root, and it is imbedded surgically into the jawbone. The top of the post can have an abutment that is bonded to a dental crown to create a single tooth, or other hardware can be attached like implant denture plates or snap on removable dentures. Other prosthetic teeth can also be attached to implants like bridges and dentures for long-term use. At Ora Dental Implant Studio, we offer all types of dental implants to replace one, several or all of your missing teeth.
Book an Appointment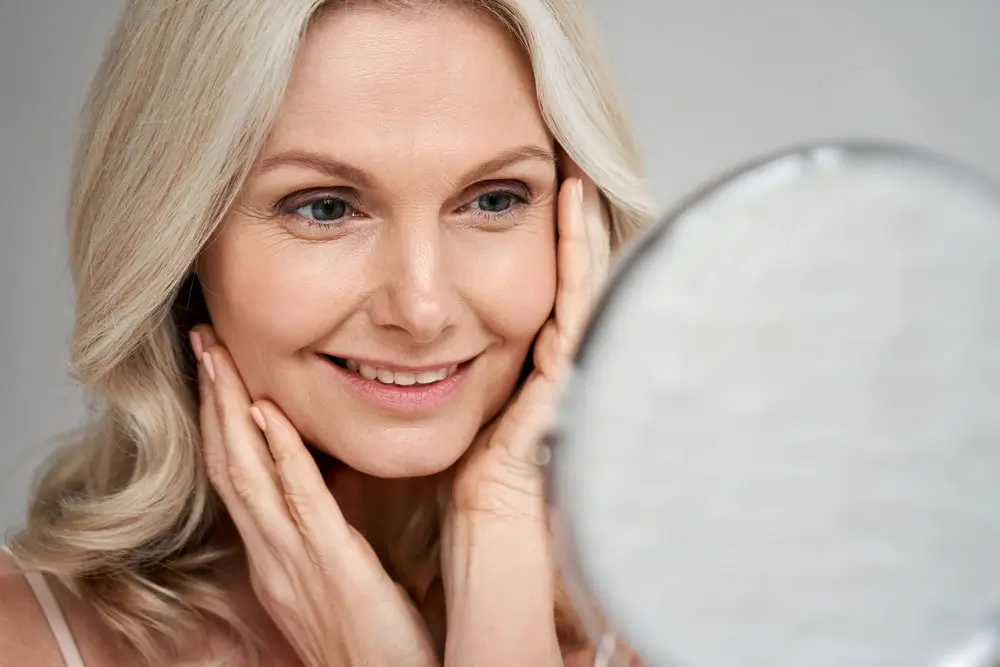 Full Mouth Reconstruction with Implants
There are a few different ways to replace all your teeth with dental implants. For centuries, a removable denture has been the most common way to replace a full arch of teeth, but implants offer improved options. With dental implants, you can replace each individual tooth with a new prosthetic tooth. While this is very effective, it is also cost-prohibitive for many people. New innovations combining dentures and implants offer cost-effective options for full mouth reconstruction. Some options include:
Snap on dentures
Implant overdentures
All-on-4 denture implants
All-on-6 denture implants
Teeth in a Day
The idea behind denture/implant combinations is to use implants to hold the dentures in place. Some are still supported by the gums but retained in place by implants. Other options use the implants to support the implants completely. Some are removable by the patient, while others stay in place. We offer all these options at Ora Dental Implant Studio and can help you find the right option for you at our office near West Sacramento, CA.
All-on-4 Denture Implants
For permanently-placed prosthetic teeth on fewer implants, All-on-4 denture implants are one of the best options. This innovative system uses a hybrid denture that is formed more like natural teeth without a palate, leaving the roof of the mouth exposed. The denture is screwed onto four dental implants that are carefully inserted with a specific technique to offer enough strength and support for the full arch of teeth. With fewer implants, this is a less expensive and less invasive option that requires less bone density than some other implant/denture combinations.
The All-on-4 and All-on-6 options can be completed in one day. We have the necessary equipment to complete everything on-site, including performing CT scans, 3D scans and 3D teeth printing. Using full facial scans, our team, headed by Dr. Devan Dalla, ensures that every implant is perfectly placed to obtain the best cosmetic and functional results for our patients.
Book an Appointment
PROCEDURE

Ora Dental Implant Studio

National Average in USD

Surgical Placement of Implant
$1899
$1500-$2200
Stock-Abutment
$0
$500-$700
Crown
$0
$1200-$1500
Complete Dental Implant
$1899
$3200-$4400
Other Procedures Comparison:
Simple Extraction
$99
$149-$199
Surgical Extraction
$285
$299-$399
Simple Bone graft up to 0.5cc per site
$499
$599-$799
Membrane
$299
$349
Custom CAD-CAM Abutment
$699
These fees are for non insurance & cash patients only.
If you have dental insurance are subject to dental insurance fees guidelines
Affordable Dental Implants
If you want a new smile with quality dental implants but also want the best price, come see us at Ora Dental Implant Studio. We offer excellent prices on our procedures to make your new smile affordable. We can match the prices of other providers so you never need to wonder if you can get your implants for less somewhere else. Our clinic offers affordable payment options to finance your new smile to fit your budget.
You deserve to have a beautiful, functional smile. To learn more about full mouth dental implants or any of our implant procedures, come see us at Ora Dental Implant Studio near West Sacramento, CA. Call today to book your consultation, and find out which dental implant options are best for your needs.
Book an Appointment
See our special offers and find the ones that best suit your needs