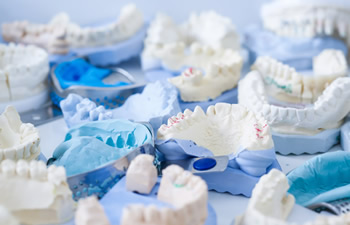 If you are preparing for your dental implant surgery or procedure, you likely have many questions. Getting dental implants is a multi-step process that begins with an oral surgery to place titanium posts into your jawbone. Therefore, it is common and understandable for patients to be concerned about discomfort. More specifically, are dental implants painful?
While everyone perceives pain differently, you can rest easy knowing that dental implant surgery is typically no more painful than getting a tooth removed. With the use of advanced imaging technology, anesthetics, sedation dentistry and the skilled surgical hand of your implants dentist, your procedure shouldn't involve a great deal of discomfort. In fact, the use of 3D imaging allows dentists to place dental implants with exceptional accuracy, which means a more conservative surgical approach and less pain and recovery.
It is important to know that your specific dental implant treatment can involve a different amount of discomfort than someone else you know who received dental implants. It depends on how many dental implants you are getting as well as whether or not you have to have supplemental procedures, such as bone grafting. Remember, however, that there are varying levels of sedation dentistry and your anxiety over pain can almost always be addressed. Discuss your concerns with your dentist prior to surgery!
Post-Procedure Discomfort
Some patients are more uneasy about the pain after the procedure, or during the recovery period. Dental implants do require a special healing process. In fact, if the implants don't heal well, they may not be able to support your prosthetic tooth or teeth in the way they should.
After your dental implant surgery, you will be given specific instructions about your post-operative care, including what you can eat/drink as well as how to manage pain. You will come home with incisions in your gums that may bleed temporarily. You can expect to feel some discomfort as the anesthetics wear off. In most cases, however, over-the-counter pain medicine is all patients need to relieve post-procedure discomfort.
When it comes to worrying about the pain associated with getting dental implants, we are happy to put your mind at ease. Dental implants are an unrivaled solution to replace missing teeth, and they deliver long-term benefits towards your health and quality of life. Modern dentistry has made dental implants a seamless and nearly painless procedure, so don't let the fear of pain be a reason you don't take advantage of this restorative dentistry treasure. Call Ora Dental Implants Studio to learn more.
Posted on behalf of Ora Dental Implant Studio
2733 Elk Grove Blvd, Suite 170
Elk Grove, CA 95758
Phone: (916) 546-7911