Cost of Full Mouth Dental Implants Near Willows, CA
Tooth loss is very common, especially as you get older. Injuries, disease and other health factors can contribute to the loss of teeth, to the point where you may need to consider dentures or other full mouth restorations. While dentures are effective, they do have drawbacks like slipping and needing adhesives. Dental implants can offer a more stable, comfortable and attractive smile replacement. If you want to know the cost of full mouth dental implants near Willows, CA, come see our team at Ora Dental Implant Studio for an implant consultation and quote.
Dental implants offer the closest option to a natural tooth when used for single tooth replacements. The post is inserted into the jawbone just like a tooth root, and the abutment can be bonded to a natural-appearing dental crown. Multiple teeth can be replaced with this method, even a full mouth reconstruction, but it is time consuming and does come at a premium cost. Another option is pairing implants with dentures, bridges or dental prosthetics. We offer several options in full mouth dental implants at Ora Dental Implant Studio near Willows, CA, that can restore your smile for less money than individual implants, but with improved comfort and function over traditional dentures.
Book an Appointment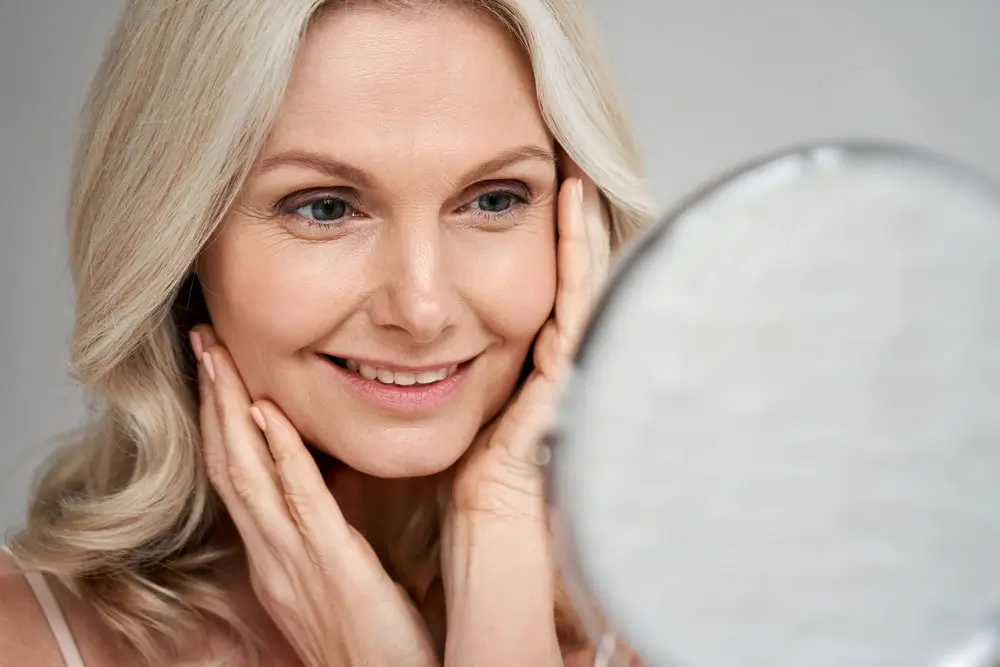 Options in Dental Implant Smile Restorations
If you need upper, lower or both sets of teeth replaced, you may want to consider dental implants paired with dentures. The options in implant/denture combinations have improved over the last two decades, with innovative ways to pair these effective dental restoration options together. Implant-retained dentures are one option. The dentures are still removable and are supported by the gums, but implants keep them in place. We offer snap on dentures and also implant-supported dentures, each with their own benefits. One of the most popular options available is the All-on-4 denture implants, one of the newest solutions for full mouth dental implants.
What Are All-on-4 Denture Implants?
Most implant-supported dentures will require 5-8 implants per full arch to give the denture enough stability and strength. The All-on-4 implant system only requires four implants for each arch, reducing the cost and recovery time. The secret is in the technique used to insert the implants, allowing for more strength to support the entire denture. Some of the benefits of All-on-4 denture implants over implant overdentures or other types of restorations include:
Procedure can be completed in one day
Most patients can receive the Teeth in a Day procedure – with teeth in place the same day after the implants are completed.
The hybrid denture is palate-less – the prosthesis is shaped more like natural teeth without covering the roof of the mouth
No adhesives or removing dentures to clean – the new teeth stay in place night and day
All-on-4 implants are cost-effective since only four implants are needed
All-on-4 and All-on-6 implants are popular options for our patients. More people can qualify for these options, as less bone density is needed than some other implant procedures.
Book an Appointment
PROCEDURE

Ora Dental Implant Studio

National Average in USD

Surgical Placement of Implant
$1899
$1500-$2200
Stock-Abutment
$0
$500-$700
Crown
$0
$1200-$1500
Complete Dental Implant
$1899
$3200-$4400
Other Procedures Comparison:
Simple Extraction
$99
$149-$199
Surgical Extraction
$285
$299-$399
Simple Bone graft up to 0.5cc per site
$499
$599-$799
Membrane
$299
$349
Custom CAD-CAM Abutment
$699
These fees are for non insurance & cash patients only.
If you have dental insurance are subject to dental insurance fees guidelines
Advanced Dental Implant Technology
Dental implants have been around for decades, but they do keep improving with new technology and techniques. At Ora Dental Implant Studio, we use the latest in digital imaging with 3D scans, CT scans and other technology to plan and prepare for each implant procedure. We do everything in-house for our full mouth dental implants, from the full facial scans to IV sedation during surgery and precise placement of each implant for superior cosmetic outcomes.
If you are looking for quality full mouth dental implants at an affordable price, come see us at Ora Dental Implant Studio. We offer low pricing paired with the best quality options in dental implants at our clinic near Willows, CA. Call our office to schedule your consultation to find out if All-on-4 implants or another implant restoration is right for you.
Book an Appointment
See our special offers and find the ones that best suit your needs