Cost of Full Mouth Dental Implants Near Woodland, CA
Do you want to know more about dental implants and how you can achieve a new smile without traditional dentures? Many people procrastinate replacing missing teeth because they do not want dentures that require gritty powders, messy adhesives or removing them at night. If you want a more modern and comfortable option in smile restoration, learn more about the cost of full mouth dental implants near Woodland, CA. Ora Dental Implant Studio offers affordable teeth implants like All-on-4 implants at our facility near Woodland.
Dentures have been used in some form for centuries, and they are the cheapest way to replace all your teeth. However, dentures are only supported by your gums, and adhesives and powder are needed to help keep them in place. Many people do not like the idea of waking up without teeth or worry about their dentures slipping when in social situations. Dental implants can be a solution, whether you opt for individual tooth implants or implants combined with dentures for better support and function. At Ora Dental Implant Studio, we offer a wide selection of dental implant full mouth restorations, as well as single and multiple tooth replacements.
Book an Appointment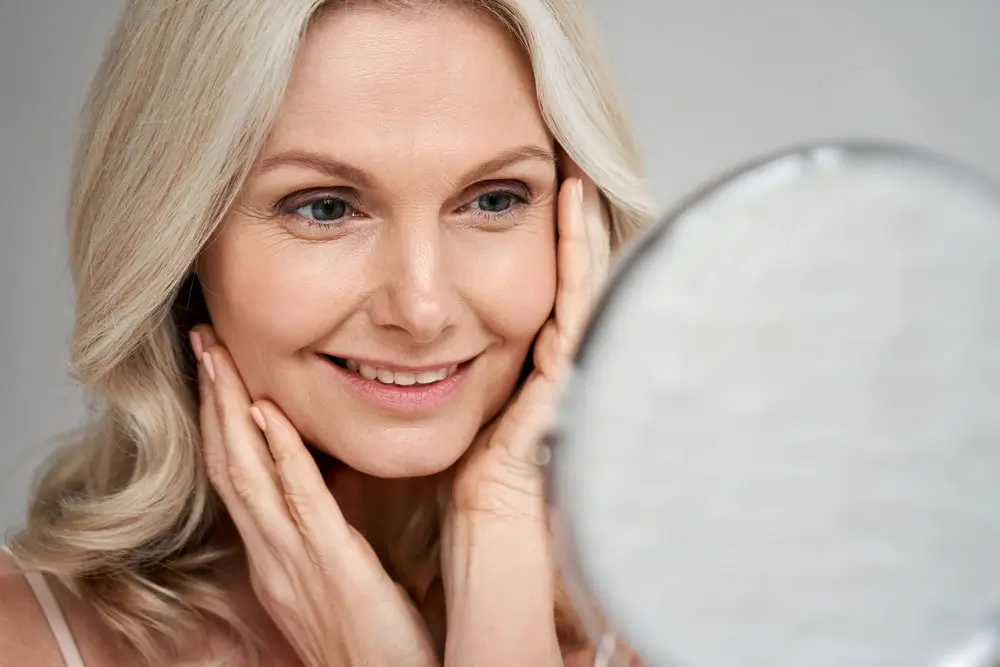 Advanced Implant Dentistry
Dr. Devan Dalla and our team at Ora Dental Implant Studio offer cutting-edge options for replacing teeth with dental implants. Whether you have one tooth that you want restored with a single implant or need full mouth dental implants, we have solutions. We use the latest options in digital imaging for full facial scans to ensure the right placement of each implant for the best cosmetic outcomes. Our team performs CT scans, 3D scans and other imaging to determine which implant solutions are best for your specific concerns. Our computerized system can show you what your new smile will look like with dental implants, and we perform everything in-house for a convenient, efficient experience for patients.
All-on-4 Denture Implants for Same Day Teeth
One of the more innovative options available in full mouth dental implants are the All-on-4 denture implants. With this option, you can replace a full arch of up to 14 teeth with just four implants. The hybrid denture or teeth prosthesis is attached to the four implants for a permanent restoration. There is no need to remove the teeth for cleaning or sleeping, and they can be maintained just like natural teeth. This is a comfortable option for many people, with less cost due to fewer implants needed than with some other implant restorations.
All-on-4 or All-on-6 implants not only use fewer implants, but they also use a specialized technique is used that makes them possible. More patients can qualify for this procedure, even those who have some bone loss and may not be good candidates for other types of implant restorations. The procedure can be completed in one visit, with oral surgery performed under IV sedation, followed by attachment of the new dental prosthesis in many cases. If you are interested in Teeth in a Day near Woodland, CA, come see us at Ora Dental Implant Studio.
Book an Appointment
PROCEDURE

Ora Dental Implant Studio

National Average in USD

Surgical Placement of Implant
$1899
$1500-$2200
Stock-Abutment
$0
$500-$700
Crown
$0
$1200-$1500
Complete Dental Implant
$1899
$3200-$4400
Other Procedures Comparison:
Simple Extraction
$99
$149-$199
Surgical Extraction
$285
$299-$399
Simple Bone graft up to 0.5cc per site
$499
$599-$799
Membrane
$299
$349
Custom CAD-CAM Abutment
$699
These fees are for non insurance & cash patients only.
If you have dental insurance are subject to dental insurance fees guidelines
Affordable Teeth Implants
Dental implants are the gold standard in tooth restorations, but many people worry about the cost. At Ora Dental Implant Studio, we have competitive pricing and can match most provider's quotes on implant restorations. If you are ready to check out full mouth dental implants or any other type of dental implant procedure, contact us at our clinic near Woodland, CA. We can schedule a personalized consultation and exam with Dr. Dalla to discuss whether implants are right for you. Make sure to talk to our staff about affordable payment plans and financing to help make your new smile easy on your budget.
Book an Appointment
See our special offers and find the ones that best suit your needs