Cost of Full Mouth Dental Implants Near Yreka, CA
Enjoy the confidence of a beautiful smile with dental implant restorations. If you have one, several or many teeth missing, dental implants offer the closest option to natural teeth for replacement. Unlike dentures that can move or irritate the gums, implant restorations are stable and provide better function and cosmetic appearance. Ora Dental Implant Studio can provide you quotes on the cost of full mouth dental implants near Yreka, CA.
Dental implants have an extremely high success rate and have been used for decades for replacing lost teeth. Newer options in implant dentistry can reduce the cost of full mouth dental implants, using fewer implants for each full arch of teeth. At Ora Dental Implant Studio, we offer all types of implant restorations at our dental center, from single implants with a dental crown attached to implant overdentures, implant-supported bridges and Teeth in a Day options. If you want a new smile that is secured in place by surgical dental implants, you can trust our team for the best results and lowest prices on your smile restoration procedure.
Book an Appointment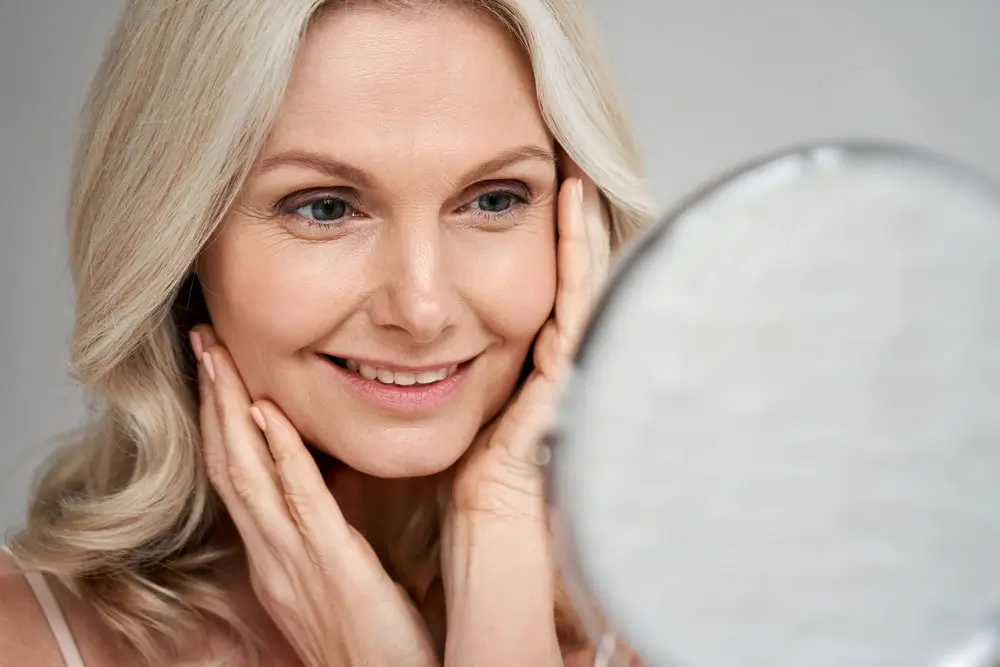 Cutting-Edge Dental Implant Technology
The key to beautiful, lasting dental implants starts with the initial procedure. Advances have been made in placing implants to avoid complications and provide lasting, natural-appearing results. Dr. Devan Dalla is a top implant dentist and an expert in cutting-edge dental technology. He has invested in the most advanced options for imaging, full facial scans and computerized surgical planning to ensure the best outcomes. We perform CT scans and 3D imaging on-site to determine the best implant options for each patient. The detailed images are vital for accurate implant placement and correct alignment, and to avoid any tissue damage.
All steps of designing and completing the implant procedure are completed in-house at our clinic near Yreka, CA. Patients can see their new smile before the procedure using digital software that can create a 3D model of the new teeth. During the implant surgery, patients rest comfortably under IV sedation with no pain or discomfort. Our clinic also has a 3D teeth printer on-site to create dental restorations from the 3D scans for Teeth in a Day procedures.
Book an Appointment
PROCEDURE

Ora Dental Implant Studio

National Average in USD

Surgical Placement of Implant
$1899
$1500-$2200
Stock-Abutment
$0
$500-$700
Crown
$0
$1200-$1500
Complete Dental Implant
$1899
$3200-$4400
Other Procedures Comparison:
Simple Extraction
$99
$149-$199
Surgical Extraction
$285
$299-$399
Simple Bone graft up to 0.5cc per site
$499
$599-$799
Membrane
$299
$349
Custom CAD-CAM Abutment
$699
These fees are for non insurance & cash patients only.
If you have dental insurance are subject to dental insurance fees guidelines
All-on-4 Dental Implants
To support a full arch, many implant-supported dentures require up to eight implants on the upper and lower jaw, as many as 16 implants. This can become expensive, as each implant may cost thousands of dollars, on top of the denture cost. All-on-4 dental implants offer a less invasive option with up to 50% less implants. Only four implants are needed to support a full arch of a hybrid denture. This can result in a lower cost and the benefit of a permanently-placed prosthesis that does not need to be removed for sleeping or cleaning.
All-on-4 denture implants offer multiple benefits. Lower cost and convenience are just the beginning. More patients can be good candidates for All-on-4 due to the method that is used to place the implants. It requires less bone density and may be a better option for patients with some bone loss. The implants can be placed during one surgery, and often the prosthesis can be attached the same day for a complete smile when the patient goes home to recover. We also offer All-on-6 implants that may be a better option for some patients.
Affordable Teeth Implants
If you are ready to replace your missing teeth and you want to know more about the cost of full mouth dental implants near Yreka, CA, come see us at Ora Dental Implant Studio. We have affordable pricing and financing options available at our dental implant center. Call today to make your appointment for a personalized consultation and implant exam.
Book an Appointment
See our special offers and find the ones that best suit your needs