Cost of Full Mouth Dental Implants Near Yuba City, CA
Dental implants have offered the highest standard of tooth replacement for many years, but not everyone was a good candidate for these restorations. A certain amount of bone density is required, and the cost of full mouth dental implants near Yuba City, CA could be prohibitive for some patients. The good news is that Ora Dental Implant Studio offers innovative options in dental implants that are available and cost-effective for more patients at our clinic near Yuba City.
Dental implants are superior in replacing missing teeth because they are designed to work like natural teeth. The titanium post is stronger than bone and adheres well to bone when surgically placed in the jaw. The surgery is minimally-invasive, only requiring a tiny incision to place each implant. Once the implant heals and the bone grows around the post, a permanent restoration can be held in place. A dental crown may be added to create a prosthetic single tooth, or bridges can be attached for multiple tooth restorations. For full mouth restorations, the most cost-effective options involve combining dentures and implants, such as the All-on-4 denture implants.
Book an Appointment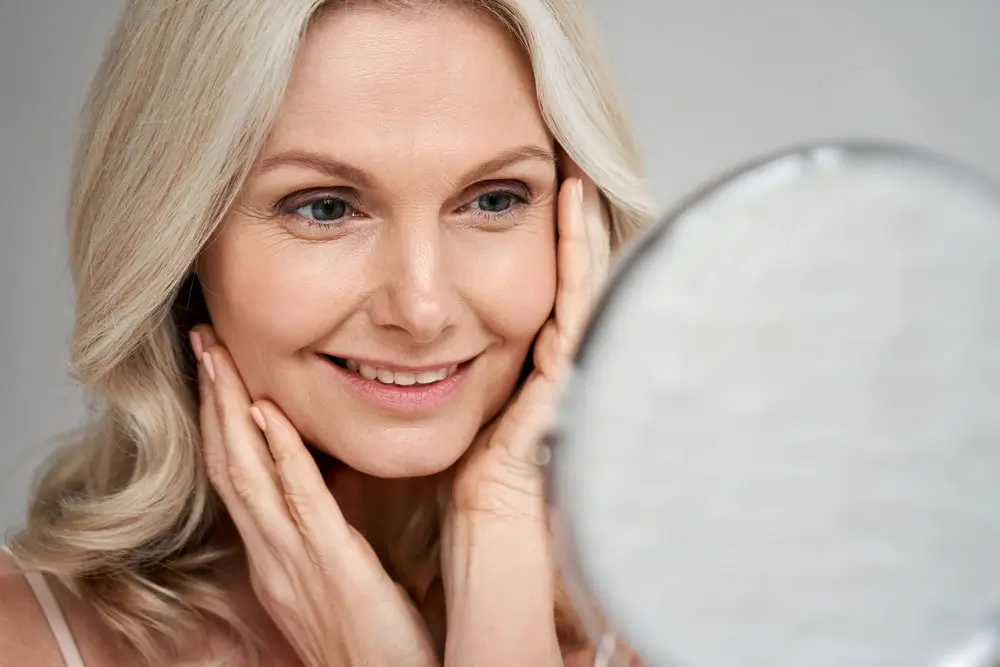 What Are All-on-4 Denture Implants?
Dental implants are excellent for retaining or supporting dentures. They can eliminate the need for adhesives or gritty powders to keep dentures in place. All-on-4 denture implants are an innovative option in combining implants and dentures. Instead of up to eight implants needed to support an upper or lower denture, only four implants are required. The denture used is a hybrid prosthesis that does not have plates, and it will not cover the roof of the mouth for a more natural feel. All-on-4 implants can be completed in one procedure on the upper, lower or both sets of teeth at our office near Yuba City, CA.
Some of the benefits of All-on-4 or All-on-6 implants are due to the process used to insert the dental implants. The method reduces the amount of bone required to support the posterior implants, which makes it ideal for patients with less bone density that are not good candidates for other implant procedures. Using fewer implants can make All-on-4 implants more cost-effective than other implant-supported dentures or individual implant restorations. Patients enjoy the look and feel of All-on-4 restorations, and most can go home with provisional or permanent teeth in place the same day as their implant procedure.
Book an Appointment
PROCEDURE

Ora Dental Implant Studio

National Average in USD

Surgical Placement of Implant
$1899
$1500-$2200
Stock-Abutment
$0
$500-$700
Crown
$0
$1200-$1500
Complete Dental Implant
$1899
$3200-$4400
Other Procedures Comparison:
Simple Extraction
$99
$149-$199
Surgical Extraction
$285
$299-$399
Simple Bone graft up to 0.5cc per site
$499
$599-$799
Membrane
$299
$349
Custom CAD-CAM Abutment
$699
These fees are for non insurance & cash patients only.
If you have dental insurance are subject to dental insurance fees guidelines
Advanced Dental Implant Technology
At Ora Dental Implant Studio, we strive to make dental implant restorations convenient and cost-efficient for our patients. We have a fully equipped dental implant center with cutting-edge dental technology like a CT scanner, 3D teeth printer and 3D imaging options on-site. We can perform the needed full facial scans to determine the best type of implants for your full mouth restoration and we use 3D imaging to plan the surgery. Our dental prosthetics can be printed in-house from 3D impressions, creating your new smile that can be attached to your implants the same day.
Affordable Teeth Implants and Financing Options
If you are ready to replace your missing teeth and want to learn more about the cost of full mouth dental implants near Yuba City, CA, come see us at Ora Dental Implant Studio. We offer low pricing on our implant procedures and beautiful outcomes for our smile restorations. Call our office to schedule your personalized dental implant consultation with Dr. Devan Dalla to discuss which implant options are right for you. If you are interested in low monthly payments for your dental implant procedure, ask about our affordable financing options.
Book an Appointment
See our special offers and find the ones that best suit your needs