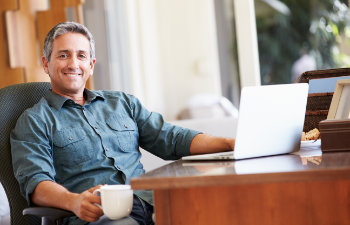 Dental implants are becoming an increasingly popular option for replacing lost or decayed teeth. While dentures have been a traditional solution, there are several reasons why dental implants are a better option. Let's explore the top five reasons that dental implants are superior to dentures.
Durability
Dental implants are designed to last a lifetime, while dentures typically need to be replaced every 5-10 years. This is because dentures are made from materials that wear down over time, while dental implants are made from durable materials such as titanium. Additionally, dental implants are anchored directly to the jawbone, providing a strong foundation for the replacement tooth or teeth.
Improved Appearance
Dental implants look and feel like natural teeth, while dentures can sometimes appear bulky and unnatural. Dental implants are custom-designed to match the shape and color of the surrounding teeth, resulting in a seamless and natural appearance. This can improve the individual's confidence and self-esteem, as they are able to smile and speak with ease.
Better Functionality
Dental implants function much like natural teeth, allowing the individual to eat and speak without any restrictions. Dentures, on the other hand, can sometimes slip or shift, making it difficult to eat certain foods. In addition, dental implants do not require any special care or maintenance, unlike dentures which require daily cleaning and soaking.
Improved Oral Health
Dental implants are anchored directly to the jawbone, which helps to stimulate healthy bone growth. This can prevent bone loss, which is a common problem with dentures. Additionally, dental implants do not require adjacent teeth to be filed down, as is the case with some types of dentures. This helps to preserve the natural teeth and maintain optimal oral health.
Long-term Cost Savings
While dental implants may have a higher initial cost than dentures, they are a long-term investment. Dentures typically need to be replaced every 5-10 years, which can add up over time. With proper care and maintenance, dental implants can last a lifetime, resulting in long-term cost savings.
Dental Implant Options in Elk Grove, CA
Dental implants are a superior option to dentures for a variety of reasons. They are more durable, improve appearance and functionality, promote better oral health and offer long-term cost savings. Plus, Ora Dental Implant Studio in Elk Grove, CA has numerous options for dental implants to fit virtually every need and situation.
If you are considering tooth replacement options, contact Ora Dental Implant Studio to explore the many dental implant options available.
Posted on behalf of Ora Dental Implant Studio
2733 Elk Grove Blvd, Suite 170
Elk Grove, CA 95758
Phone: (916) 546-7911